Latest build: Updated August 6th, 2021
QiTissue versions built as of October 21, 2019, require a license key to run. License keys are issued to individual users at qualified institutions. To receive your license key, please send your full name, email address, and affiliation to:
Qi license manager (license@qitissue.com)
Do not share your license key with others! Direct other users to this information.
For more information on license management, click here
Example Datasets: Spleen Dataset, TMA Dataset
MacOS
Windows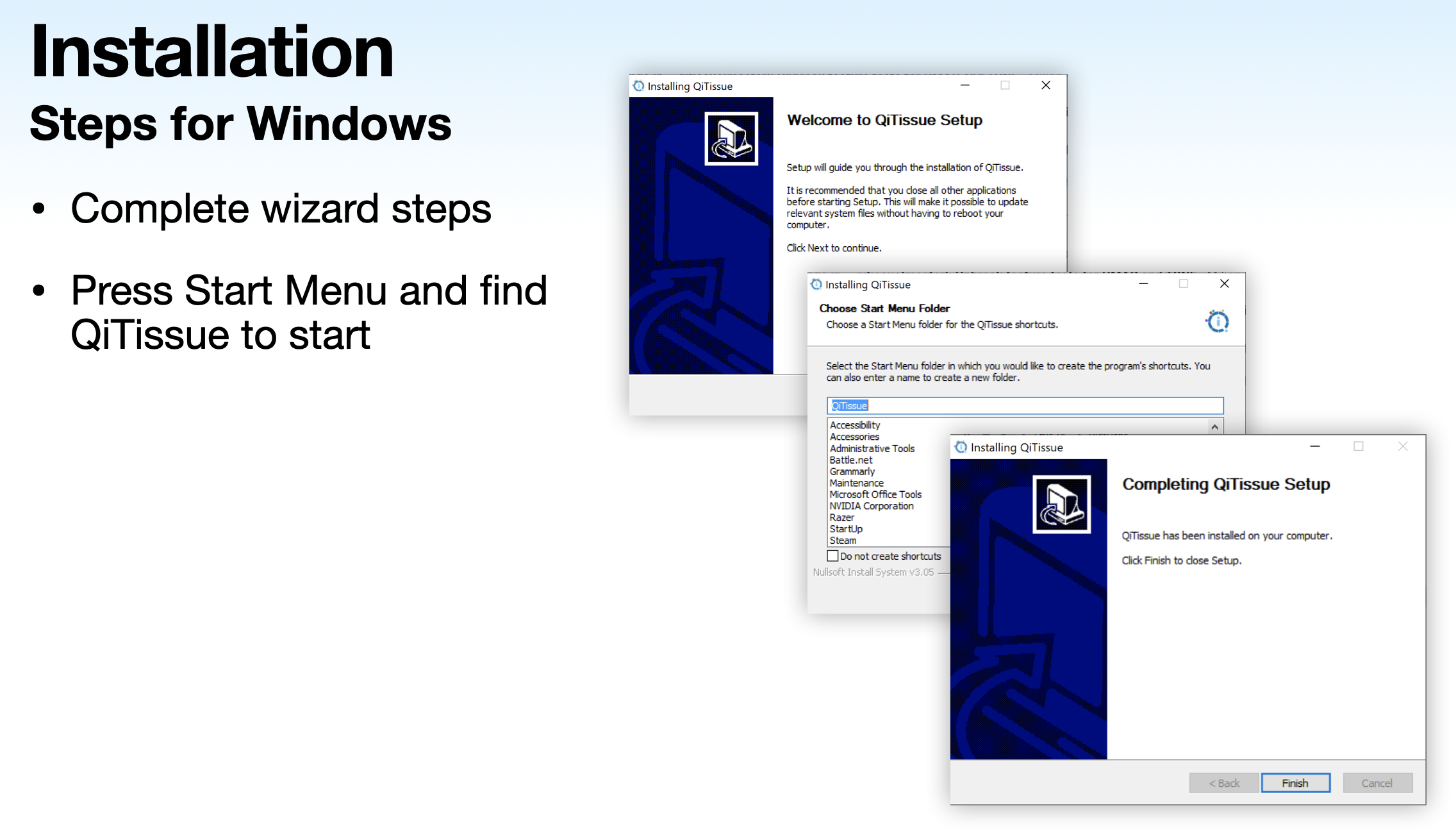 ---