QiTissue requires a valid license to run and each license, assigned to a named user, can be activated on a single computer. You can request a new license by emailing to license@qitissue.com with your full name, email address, and name of your institution/company. Upon approval you will receive a License ID and accompanying Key which you can use to activate the instance of QiTissue installed on your computer as follows:
When you first start QiTissue you will be presented with the "update license" dialog: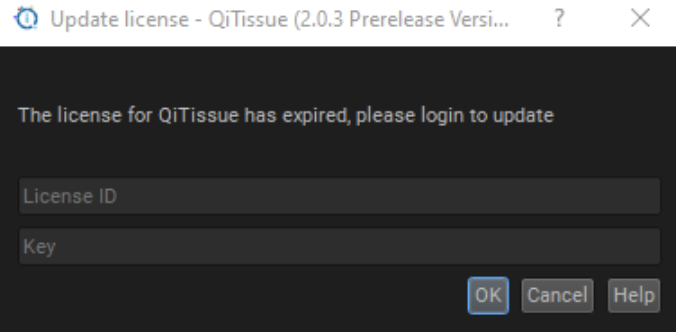 This is where you enter the License ID and Key you received. QiTissue will then contact the license server, validate your license, and activate QiTissue for this computer by downloading and installing an encrypted license file locally. If this step fails because your computer is not connected to the internet and the error says: "Host: qi.kdab.com not found", read the section "non-networked computers" below.
After successful activation, QiTissue will start up and your license ID is now locked to this computer. Every 3-4 weeks QiTissue will contact the license server to re-validate your license. It will do so fully automatically if it can or it may prompt you to enter your License ID and Key again so make sure to save that information in a safe place.
---
Moving Your License to a New Computer
When you want to move your license to a different computer permanently or temporarily, there is a self-service facility to unlock the license from your current licensed computer so you can activate it on a different computer. You do not need to contact Qi but you do need your License ID and Key. Visit the QiTissue license server website at: https://qi.kdab.com/license and log in as instructed. This will bring up this page: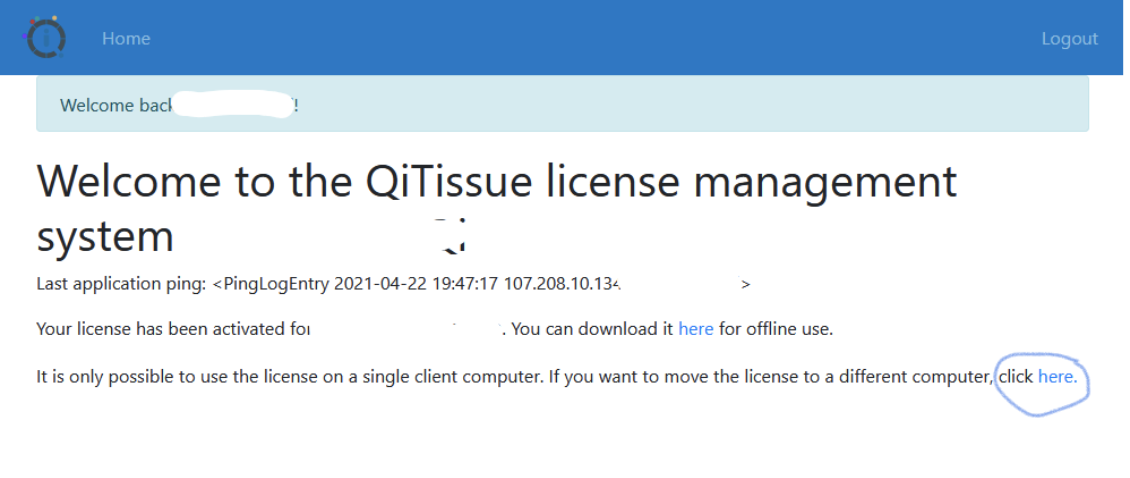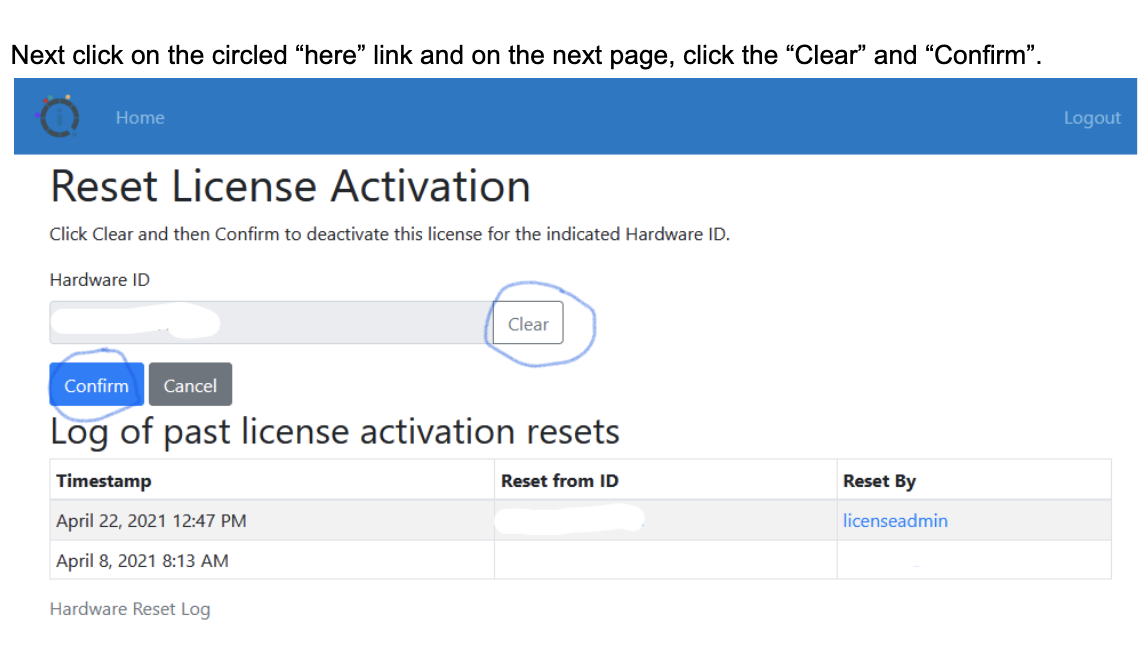 You will see a confirmation page and a log of all your activation resets. You can now click Logout and start QiTissue on your new computer, enter your license ID and Key, and enjoy your new computer.
---
Non-Networked Computers
If your computer is not connected to the internet, it will not be able to validate and download your license file. The easiest option is to temporarily connect the computer to the internet, go through the license activation steps and then disconnect. If that is not possible, you can activate your computer from a different internet-connected computer as follows:
Start QiTissue on the non-networked computer and click on the "Help" button in the "Update license" dialog box: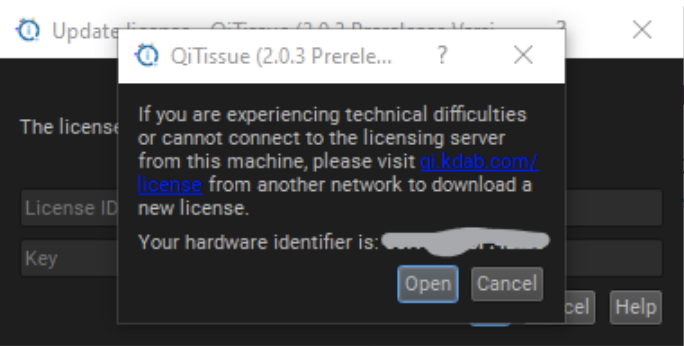 Note down the hardware identifier and the URL to the website to visit: https://qi.kdab.com/license and leave the computer waiting.
On your internet-connected computer, connect to the website above and log in with your License ID and Key and you'll be presented this page and select "manually activate":

On the next page, enter the hardware ID you noted down and click "Activate".
On the confirmation page, you can then download the license file (named QiTissue.license) and save it on a USB memory stick for transfer to the non-networked computer, and log out:

Go back to the waiting non-networked computer, click on the "Open" button to load in the license file and QiTissue will be activated and ready for use.
---