Diagrams
The Channel Diagrams window is an interactive schematic that displays channels based on reference diagrams for sub cellular localization, cell type lineage, and cancer hallmarks. Scrolling up or down on the right-hand side of the window will display a different diagram.
(Feature is still under construction)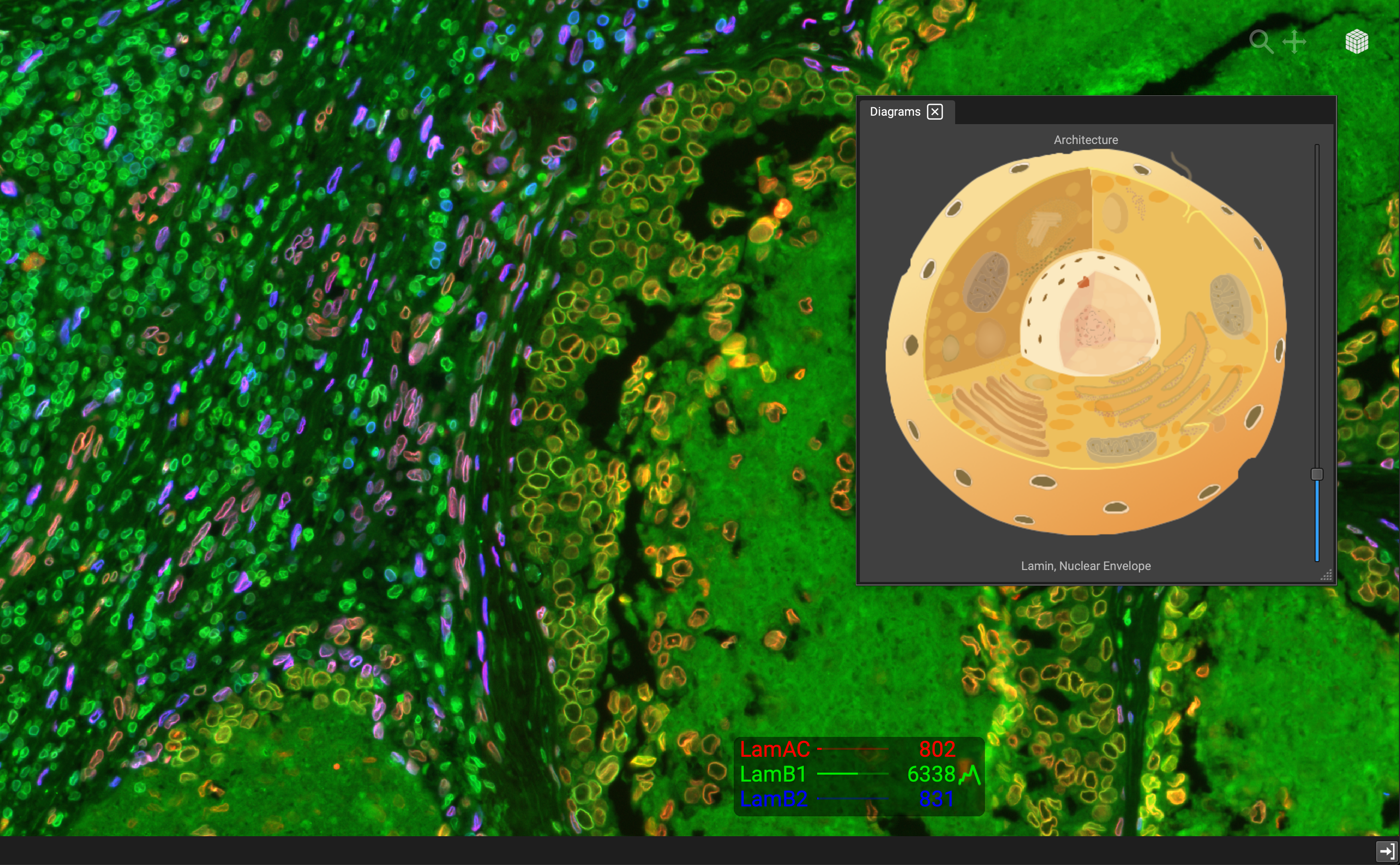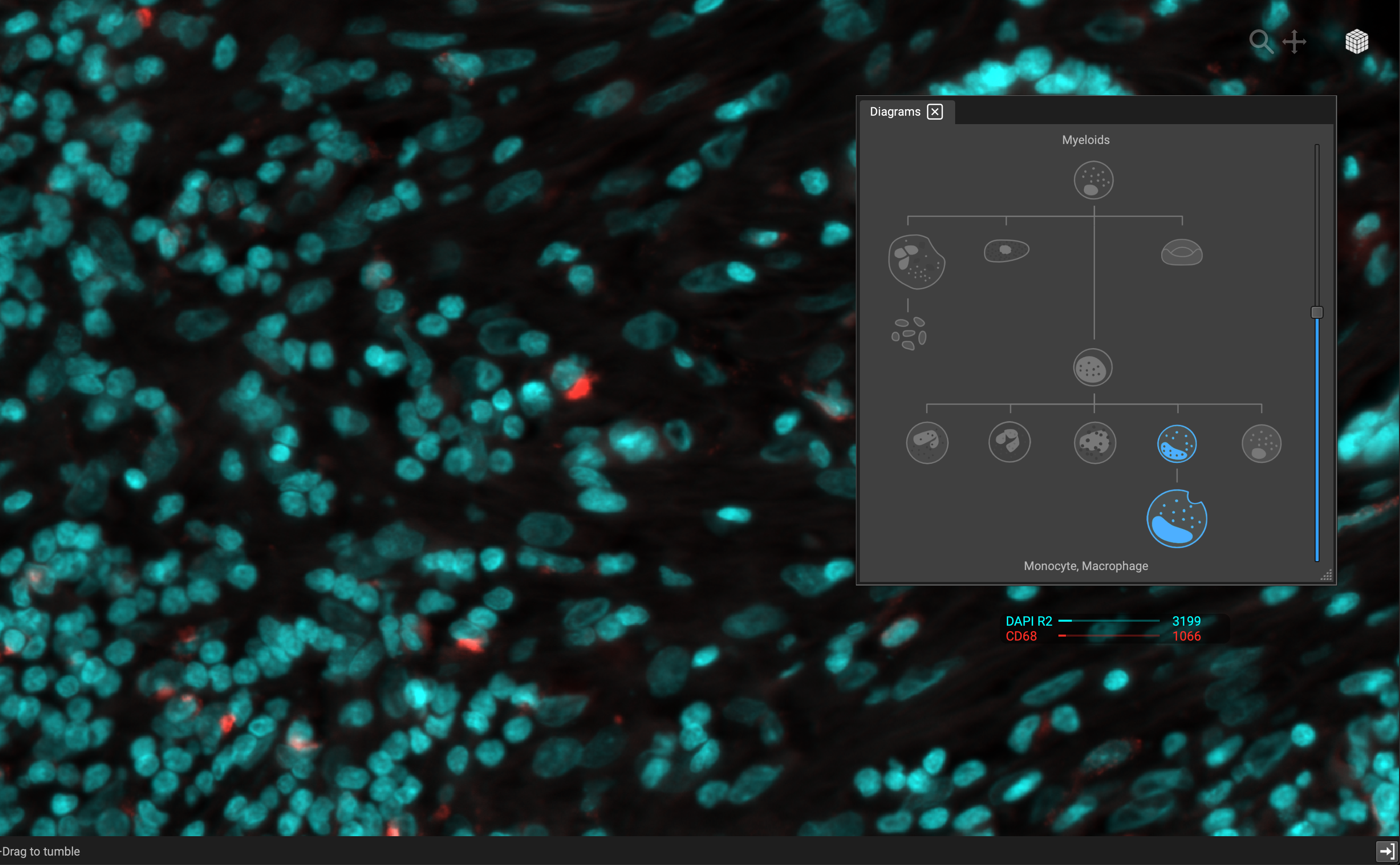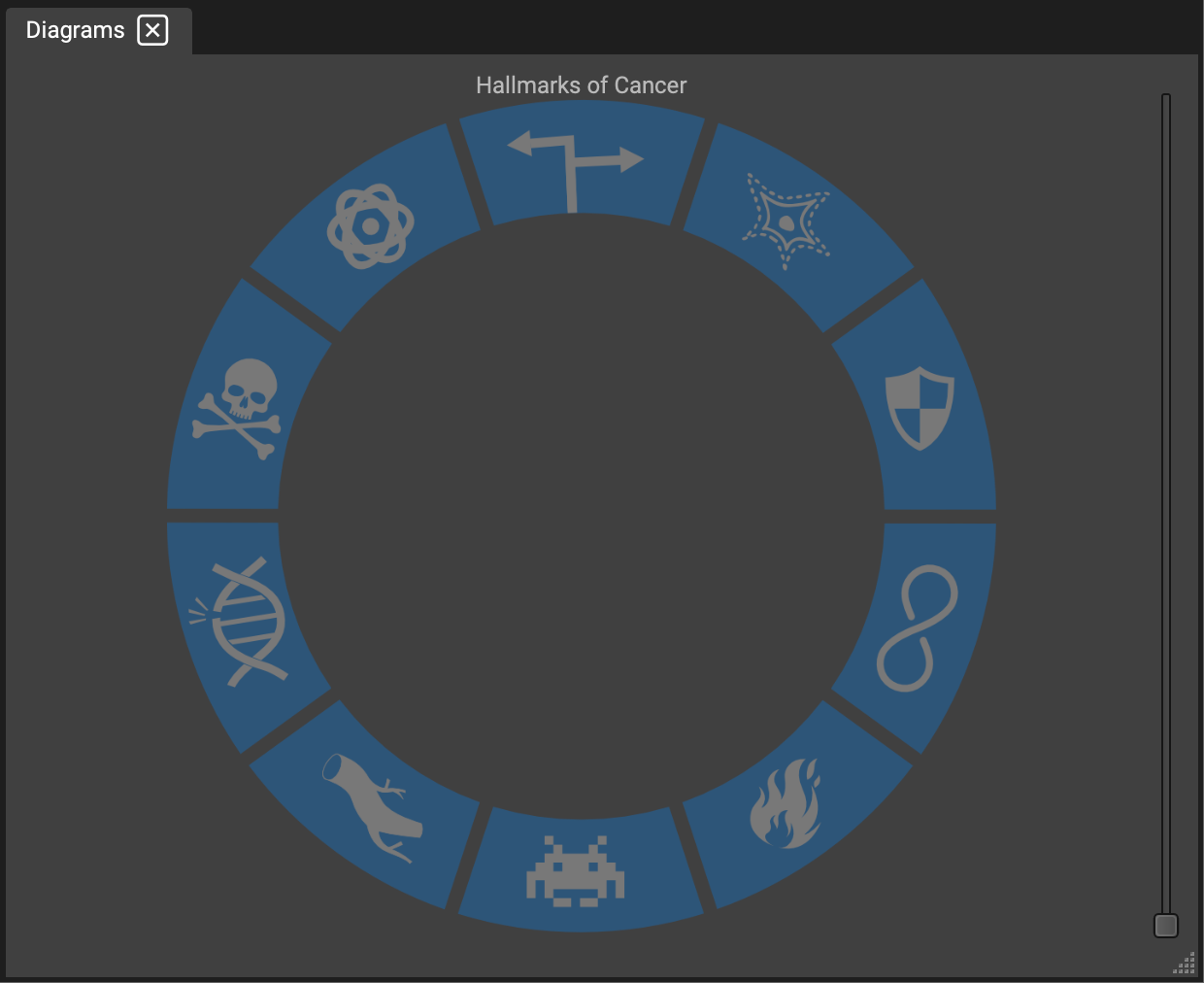 Information stored in the Biomarker Reference is fed here directly which helps the source information become more robust over time.
---